As the demand for genetic testing continues to rapidly increase, diagnostic laboratories require solutions that can ensure scalability, reliability and compliance, and process large volumes of data in a highly efficient manner.
We provided an end-to-end automated solution from fastQ files to custom medical reports with a computational infrastructure that handles multiple analytic pipelines ensuring traceability and reproducible results. 
By using our unified solution for their NGS workflows, Synlab was able to automatically scale production and reduce their turnaround time by 87%, from months to days, resulting in a much faster and more streamlined process.
SYNLAB is Europe's leading provider of laboratory diagnostic services, which is present in 36 countries across 4 continents, offering a wide collection of innovative and reliable medical diagnostic and testing services for patients, practicing doctors, clinics and the pharmaceutical industry. SYNLAB offers a broad range of more than 5,000 types of testing services across all diagnostic disciplines, including genetic, anatomical pathology testing and diagnostic imaging. SYNLAB performs around 600 million laboratory tests per year. More than 700 hospitals, hundreds of thousands of referring medical practitioners and tens of millions of patients work with SYNLAB's networkf of over 2000 medical experts and diagnostic centers.

Genetic diagnosis plays a crucial role in disease screening, both in terms of prevention and early detection as well as in diagnosing, monitoring, and predicting treatment response. In recent years, the democratization of Next-Generation Sequencing (NGS) technologies and the decrease in operating costs have enabled the processing of a larger volume of samples with the subsequent exponential growth of data. However, the automation of complex processes such as bioinformatic analyses remains a challenge for many laboratories in achieving their goals for volume and efficiency.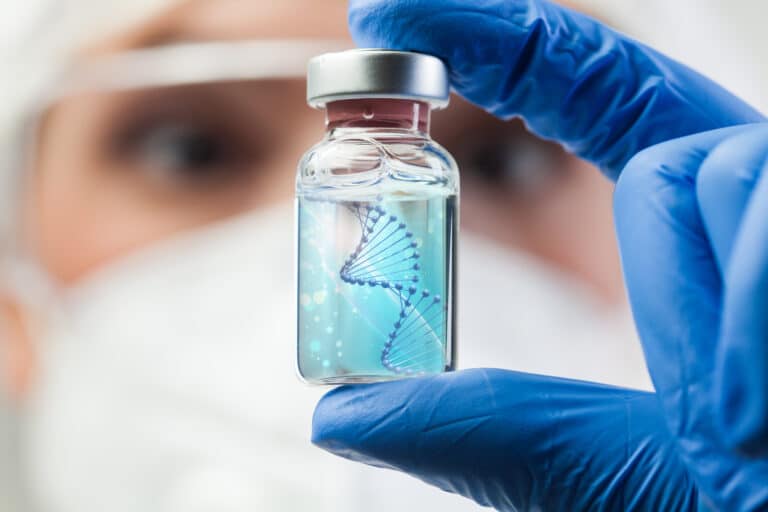 Leveraging the vast amounts of data generated by NGS technologies presents significant challenges related to standardization, scalability, reproducibility, and regulatory compliance. Managing a self-built bioinformatics infrastructure can be costly, time-intensive, and only provides a temporary solution to these challenges.
Likewise, the accurate results interpretation and their contextualization with a patient's clinical history by a healthcare professional is imperative for a trustworthy diagnosis. Hence, the seamless integration of genetic analysis processes within a laboratory's standard operations and the involvement of different professionals at different stages of analysis is crucial to providing high-quality services to clients.
We offer a certified and flexible multimodal data management solution for diagnostic laboratories. This all-in-one solution enables mass storage, data analysis, and workflow automation. A complete data management system, from the sequencing raw data to the final report generation.
Genomcore's platform leverages built-in solutions to automatically upload raw data from high-throughput instruments such as sequencers. This reduces the need for manual processes and eliminates the need for secure, time-consuming IT ad-hoc developments. The data is securely transferred from the sequencer to Genomcore's computing nodes in an encrypted form and triggers the start of predefined analysis workflows. Along with the data, detailed information about the experiment is also transferred, including the parameters to be used in the analysis. This allows the results to be linked directly to the experimental parameters that generated them, functioning as an electronic laboratory notebook.
Our technological framework includes ETL mechanisms and specialized APIs for the capture and integration of data from different sources, from your Laboratory Information System (LIS) – such as laboratory instruments, protocols, samples, capture libraries, worksheets – to direct capture of BCL or fastQ files from sequencers, for example. This allows for the centralization of clinical data, metadata, and experiment results in a single repository that serves as a datalake to make all information available to the analytical layer. This facilitates the organized management of results and integrates with laboratory processes to generate clinical-grade reports.
We can securely house your data and computational tools, avoiding duplicated data transfer and enabling reproducible analyses. The platform also streamlines bioinformatic analysis processes, where you can choose from a wide catalog of processing workflows or we can configure fully customized pipelines for you. Tailor-made solutions can make you more competitive, reduce costs and increase efficiency. Our platform ensures standardized data production with version-controlled analyses and pipelines, which helps you obtain accreditation for your own laboratory processes. We also offer expert professional services to help you solve your toughest challenges and develop novel bioinformatic pipelines to meet your needs.
Genomcore's technology adheres to the most stringent regulations on data privacy and security, as evidenced by our ISO/IEC 27001:2013, 27017:2020, and 27018:2020 certifications compliant with GDPR and HIPAA . These certifications ensure that all data is handled in a secure manner, giving our customers peace of mind when it comes to the protection of their sensitive information.
Genomcore provides a comprehensive genomic data analysis platform that offers access to a wide range of bioinformatics and data science tools to create and execute analysis workflows. We simplify the process of transferring data from your sequencing instruments and make it effortless to standardize and automate your analysis workflows, increasing your productivity and efficiency.
By utilizing our automation solutions for their NGS workflows, Synlab was able to decrease their turnaround times by 87% from months to days. Our end-to-end solution removes production and development bottlenecks, providing automatic scalability and exceptional efficiency.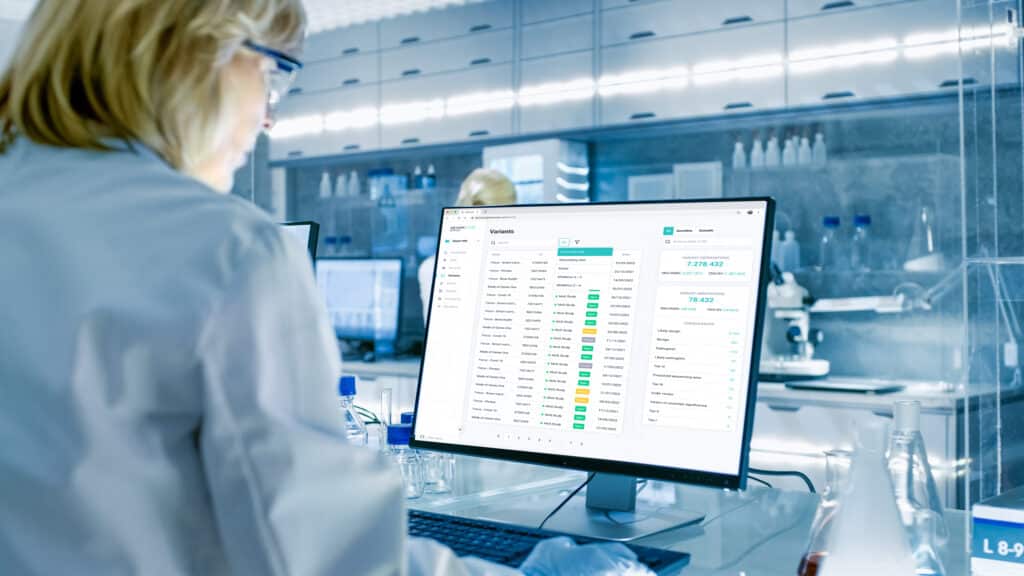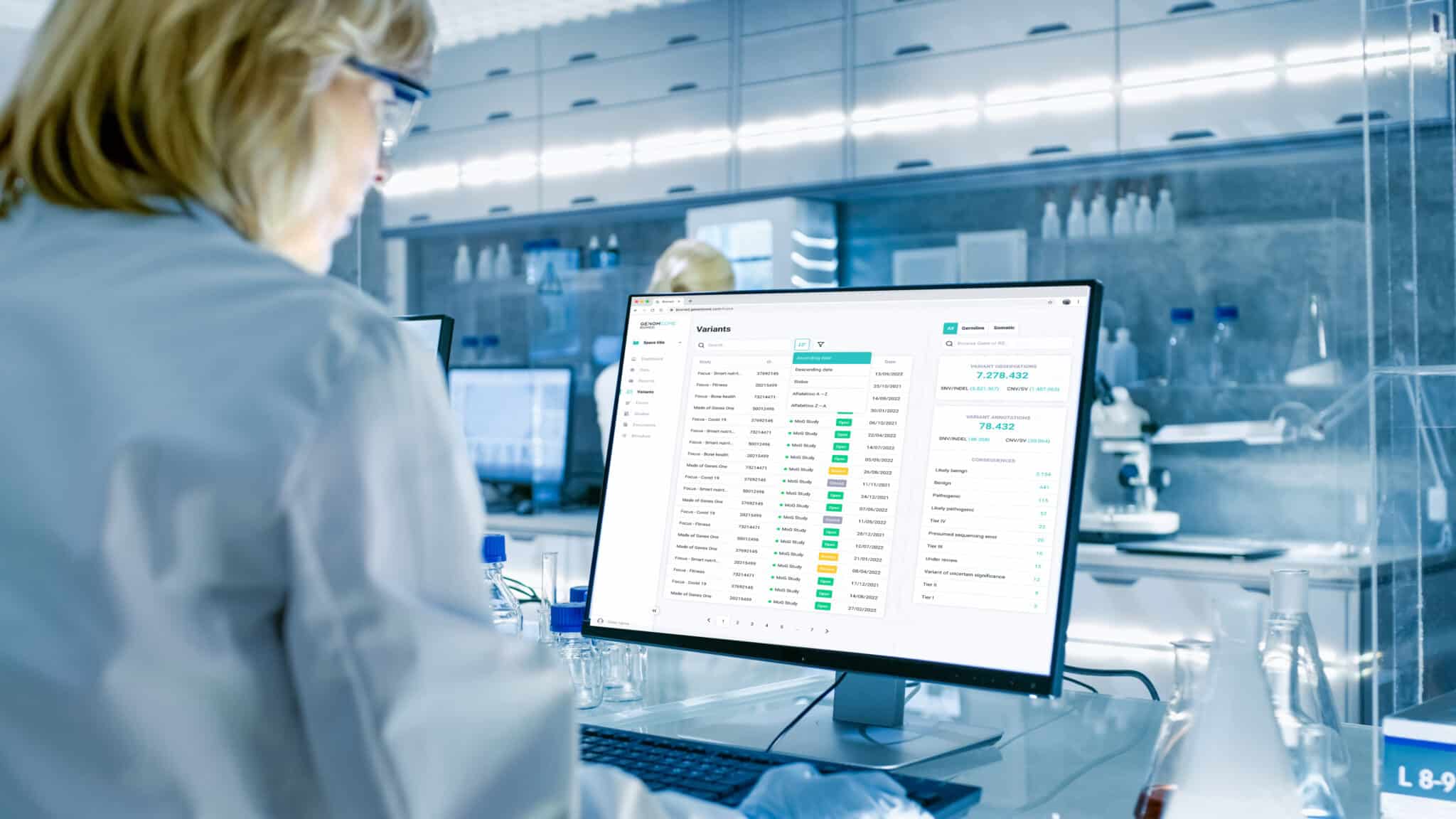 At Genomcore we help you grow your diagnostic business by scaling your infrastructure to handle increasing volume demands and provide results faster. We are dedicated to helping you succeed and thrive in the diagnostic industry.
Discover the features used in this project