As the only no-code platform focused on digital health, we have made simplicity and compliance our main design principles. That's why we offer a variety of features to help streamline the challenges of healthcare, diagnostics and biomedical companies developing novel digital solutions.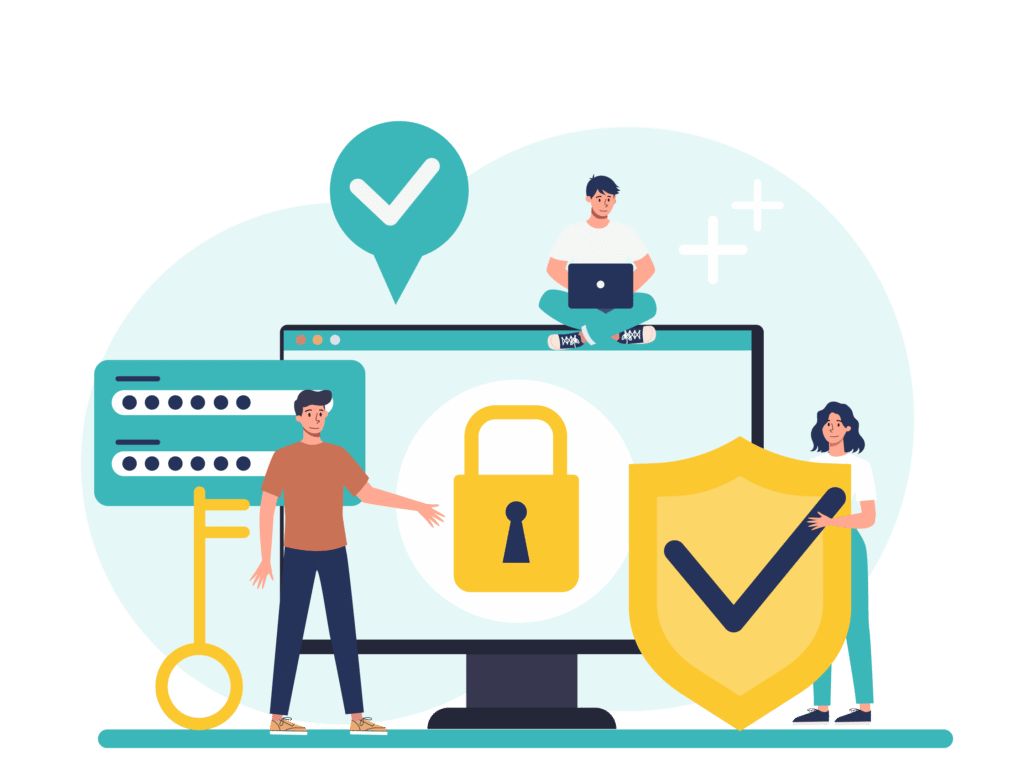 SIMPLIFIED DATA GOVERNANCE WITH AN INTEGRATED PLATFORM
Genomcore's Unified Multimodal Datastore simplifies data governance and interoperability by consolidating traditionally scattered datasets from multiple IT systems, including device-specific software, LIMS, HIMS, EHR, CMS, and ERP. This reduces the need for managing multiple user accounts in different systems and increases data traceability and user activity observability.
Furthermore, installation of pre-approved analysis tools and fine-grain permision system enables organization administrators to restrict data uses for different roles.

PERSONAL DATA MANAGEMENT MADE EASY
Genomcore's UMD includes two simple yet powerful features for managing Personal Identifiable Information (PII) at scale.
PII Flagging: Each attribute or section within UMD Records can be flagged as a PII field. This makes data anonymization processes straightforward, and also allows for role-based pseudo-anonymization.
Object Ownership: Many objects in the UMD can be linked to the legal owner of the information (such as a patient). This allows for built-in operations for data access, removal, or transfer.
CERTIFICATION SUPPORT FOR IVD - MEDICAL DEVICES
Genomcore's Platform Engine offers a built-in life-cycle management feature that can streamline the certification of Software as Medical Device (SaMD) for In Vitro Diagnostics (IVD) according ISO 13485 and IEC 62304 standards.
With this feature, even basic Python or R scripts can be transformed into compliant, certified solutions without the technical burden of building a verification, integration, and testing system from scratch. In addition, the Genomcore team can assist you and your company in preparing the technical documentation and other requirements needed for the certification process.
TRIPLE ISO CERTIFICATION FOR SECURITY MANAGEMENT
Genomcore has three ISO certifications for implementing international standards regards security management and PII management:
ISO 27001: Information technology — Security techniques — Information security management systems — Requirements
ISO 27017: Information technology — Security techniques — Code of practice for information security controls based on ISO/IEC 27002 for cloud services
ISO 27018: Information technology — Security techniques — Code of practice for protection of personally identifiable information (PII) in public clouds acting as PII processors
COMPLIANCE FOR HEALTH SECTOR
By implementing the highest standards of data management and security controls necessary in the healthcare sector, Genomcore enables its customers to quickly achieve compliance, providing a streamlined path to regulatory requirements.
USA Regulations
Federal Food, Drug, and Cosmetic Act (FD&C Act)
Health Insurance Portability and Accountability Act (HIPAA)
21st Century Cures Act

Genetic Information Nondiscrimination Act (GINA)

 
EU Regulations
General Data Protection Regulation (GDPR)
Medical Device Regulation (MDR)
In Vitro Diagnostic Regulation (IVDR)

Clinical Trials Regulation (CTR)