UNIFIED MULTIMODAL DATASTORE (UMD)
Genomcore UMD is, probably, the world's most advanced system for multi-specialty biomedical data storage and retrieval. Our technology enables flexible and efficient interoperability and observability for large specialty data types such as genomics, time-series or clinical biovalues.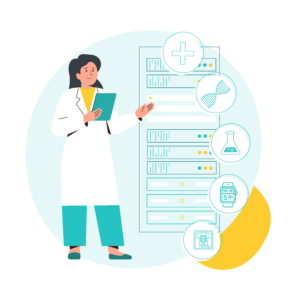 HIGH-PERFORMANCE SPECIALIZED BIOMEDICAL DATASTORES
Genomcore UMD allows fine-grain structured storage of precision-health specific datapoints
🧬 Genomic Variants
🩸 Metabolic Biovalues
🩻 Medical Images
⏱️ Time-series
📋 Clinical Records
UMD Records system features a highly flexible and powerful way to model complex domain-specific data schemas, including primary data storage, associated semantics and type-dependent built-in operations.
CUSTOM RECORDS SCHEMA MODELING
UMD Records templating system implements principles from Object Oriented programming and Linked Data Platforms to model entities, relations and their semantics with customizable attributes
For storage of BLOB (Binary Large Objects) files, Genomcore supports standard file systems and S3 objects storage connectors, providing an unified view of files using an emulated file browser with support for arbitrarily large uploads, restricted public URLs sharing and embeded viewers for certain data files.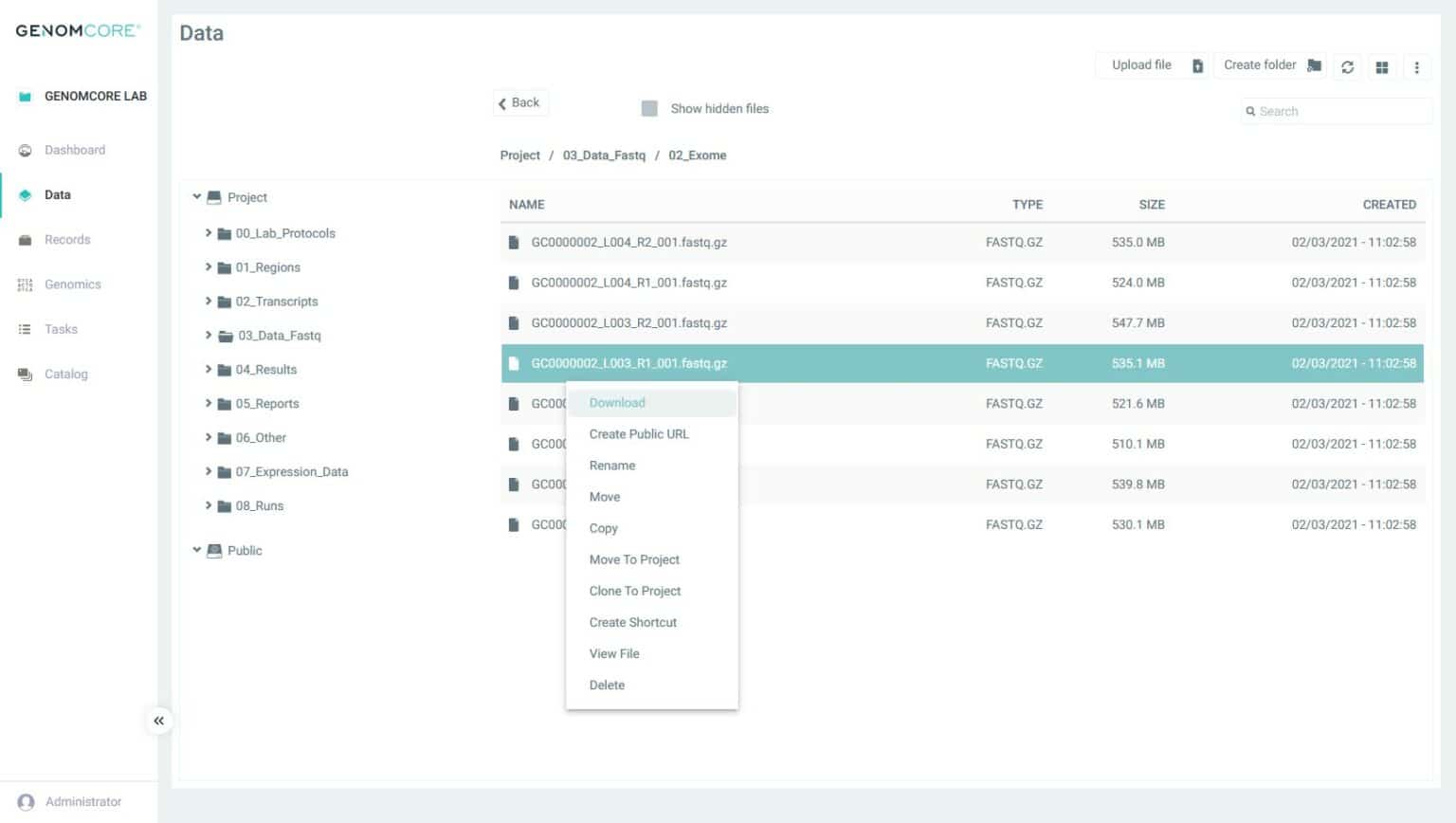 IMPORTERS, PARSERS AND CONNECTORS
Custom ETL operations (extract – transform – load) can be done using Genomcore Platform Engine Apps and workflows. For certain sources such as commercial wearables and DNA sequencers, we also feature pre-built integrations for seamless data integration