Jump-start the development of digital health solutions without engineering
Empowering digital therapeutics teams with a low-code framework where industry-grade solutions can be deployed in just a couple of clicks – like a WordPress but designed to create digital health tools – without the technical burdeen and without worrying about the legal framework.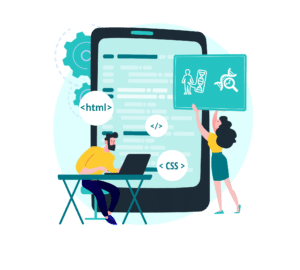 REDUCE DATA INTEGRATION COMPLEXITY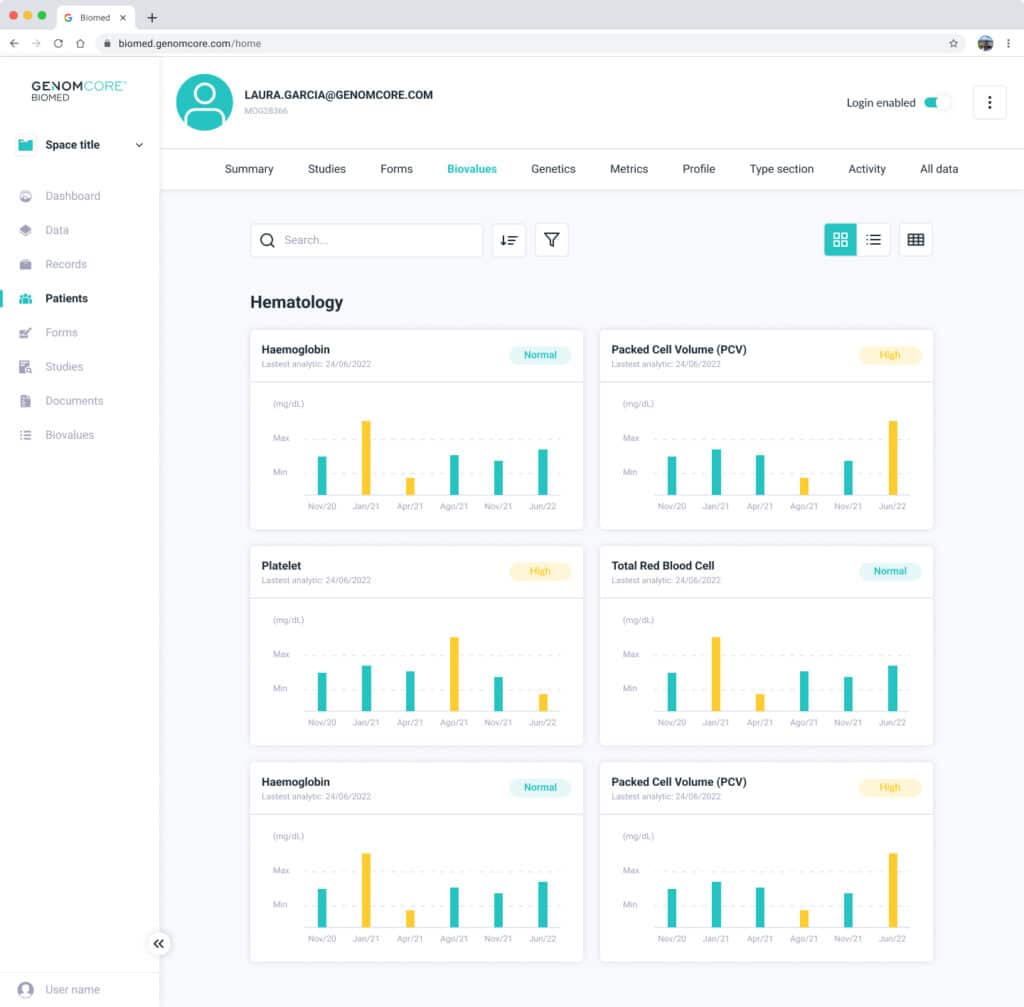 Digital therapeutics solutions need to access data from a network of providers. Eliminating the hassle of complex data retrieval, Genomcore simplifies the integration and analysis of multi-speciality biomedical data, minimizing errors and costly and time-consuming engineering.
Discover how our powerful Unified Multimodal Datastore (UMD) can help you revolutionize the pace of research and clinical processes by enabling data-driven evidence generation and informed decision-making.
BUILD E-HEALTH SOLUTIONS THAT SCALE
The scientific knowledge and the needs of our users are what is unique and valuable. Spend time on what is truly differentiating.
Get access to hundreds of pre-built tools or create your own intelligence algorithms and automate patient journeys without technical specific knowledge. And if required, Genomcore integrates all capabilities to streamline regulatory approval of Software as Medical Device (SaMD).
Leveraging Genomcore Platform Engine, avoid non-essential developments and go live in hours instead of months.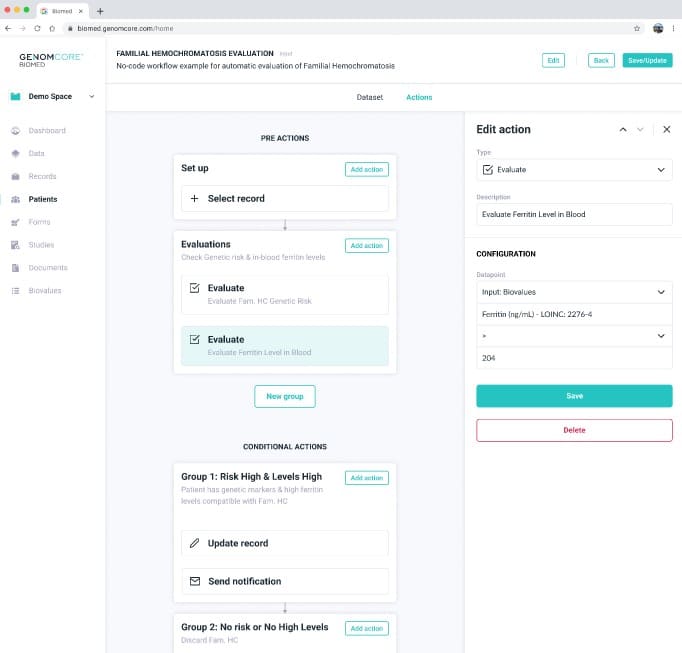 DELIVER GREAT END-USER EXPERIENCES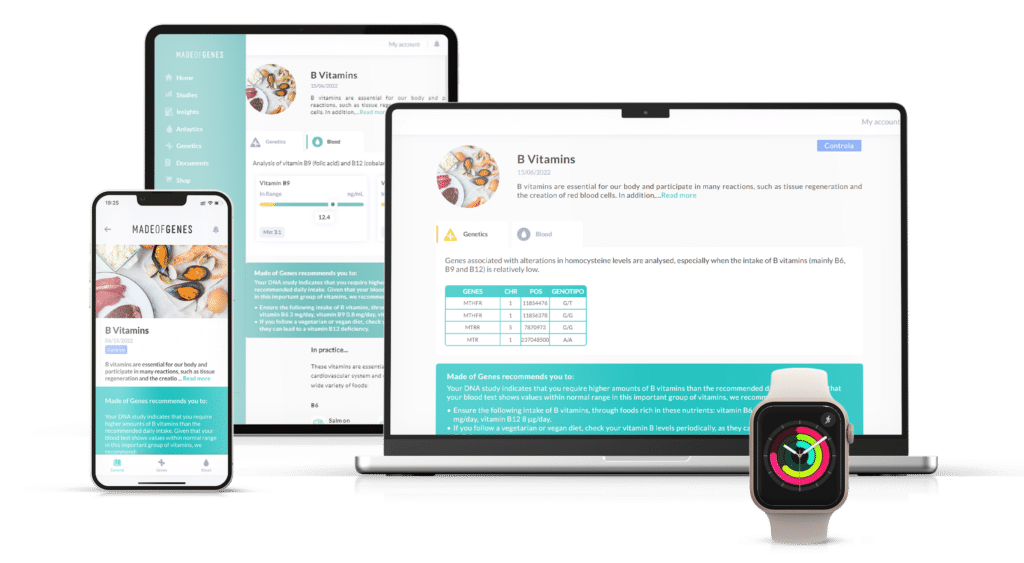 Empowering patients with seamless and engaging health journey experiences is fundamental to ensure a more active role in their own care and give healthcare professionals the information they need to provide the best possible treatment and care.
Genomcore Interface Builder offers hassle-free ways to create modern experiences around end-user interaction and engagement. This module offers the possibility to configure in one click personalized web portals and mobile apps, automate care alerts, deliver results or retrieve real-world data using formularies and wearable integrations.
DISCOVER SOME RELATED USE CASES