To deliver personalized health and lifestyle recommendations based on a combination of DNA, blood test and clinical questionnaires, so users can actively take control of their own healthcare.
A low-code multi-speciality platform able to manage any kind of dataset and equipped with pre-build workflows for custom expert AI algorithms required for precision health solutions.
More than 80 in-house curated health intelligence algorithms to give actionable health insights based on a combination of DNA, blood analytics and self-reported health data for different wellness areas.
Made of Genes is an innovative molecular health service that offers a comprehensive vision of the body to understand our needs and prioritize care in a personalized way. Its innovative approach integrates the results of a genetic study to find out who you are – your tendencies and conditioning factors – with the results of a blood test to find out how you are – your current state and its manifestations – along with health questionnaires to find out how you take care of yourself. Integrating all these data and analyzing it with artificial intelligence algorithms, it offers unique and 100% individualized recommendations to design an action plan to help you achieve you goals.

Made of Genes is backed by Genomcore's low-code platform for the effective implementation of personalized health services aimed at health professionals. The platform allows to easily integrate with healthcare providers without the need for time-consuming and costly software investments, turning on the scientific knowledge of Made of Genes experts into actionable precision health insights.
Made of Genes has the mission to offer the most advanced personalized health supported by scientific evidence. Developing this type of precision health solution is complex, expensive, slow and inefficient. Time and technical skills are required to collect, structure and normalize large raw datasets, as well as to analyze them with artificial intelligence (A.I.) algorithms and solutions to deliver the final results in different formats, such as PDF reports, user friendly Apps and web portals. To truly impact our users' health and make possible the health of the XXI century, a cutting-edge technology is needed to convert scientific knowledge into actionable insights.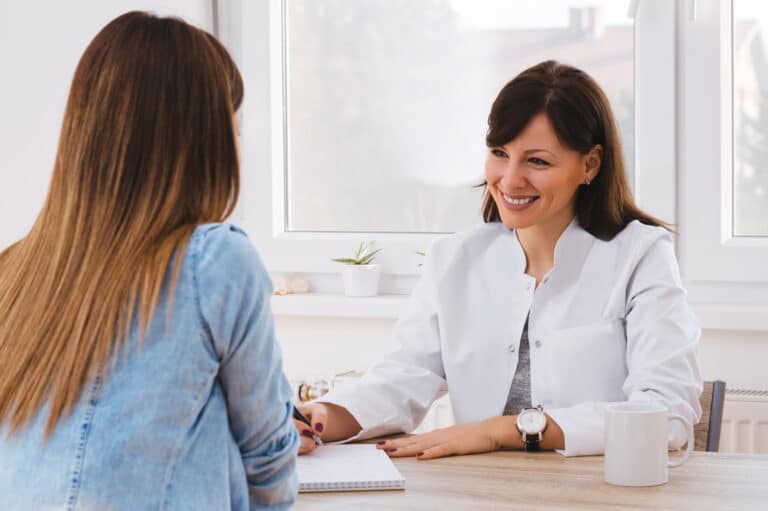 Genomcore solves Made of Genes needs by offering a multi-speciality platform able to manage any kind of datasets required for precision health solutions. From genomics to blood tests, it offers a common structured respository, type-specific API functions and specialized high performance datastores. In this way, without complex IT infraestructures, ad-hoc software development or highly-specialized technology teams, scientific and health professionals can import and normalize their patient's clinical testing results from main labs and manage HL7 documents with linked ontologies and documents.
Moreover, Genomcore's platforms offers a flexible and compliant hybrid computational infrastructure in which common apps and workflows are already pre-build and custom expert A.I. systems are created using rule-based algorithm builders without coding. Manual routine tasks like sending emails, notifications or trigger alarms can be automated allowing the scientific team to focus on relevant tasks.
Finally, Genomcore Frontdesk provides a self-service platform with a rich user experience and visual tools to build custom eHealth solutions. Transparently, with a few clicks and from the same platform, Made of Genes defines its web portal and Android/iOS App from which it delivers its personalized health reports, monitors its users and offers up-to-date valuable information in real time.
Made of Genes features a library of +80 in-house curated AI-driven health algorithms for different wellness areas such as nutrition, fitness or emotional wellbeing that evaluate and prioritize user's needs and are bundled with a regular blood analysis plus a low-cost DNA test managed by leading laboratories in EU.
Made of Genes is a revolutionary precision health solution that empowers individuals to improve their health. With our personalized health reports, thousands of people have actively taken control of their health. We're proud to report that 8 out of 10 users would recommend our service to a relative or friend and 92% of them are highly satisfied with the product we offer. Most users report an increased interest in our other health products after receiving their detailed and personalized health report at home, leading to an increase in interactions by four times. This shows that our service not only provides valuable information to our users, but also motivates them to take action and seek further support, empowering them to take an active role on their health.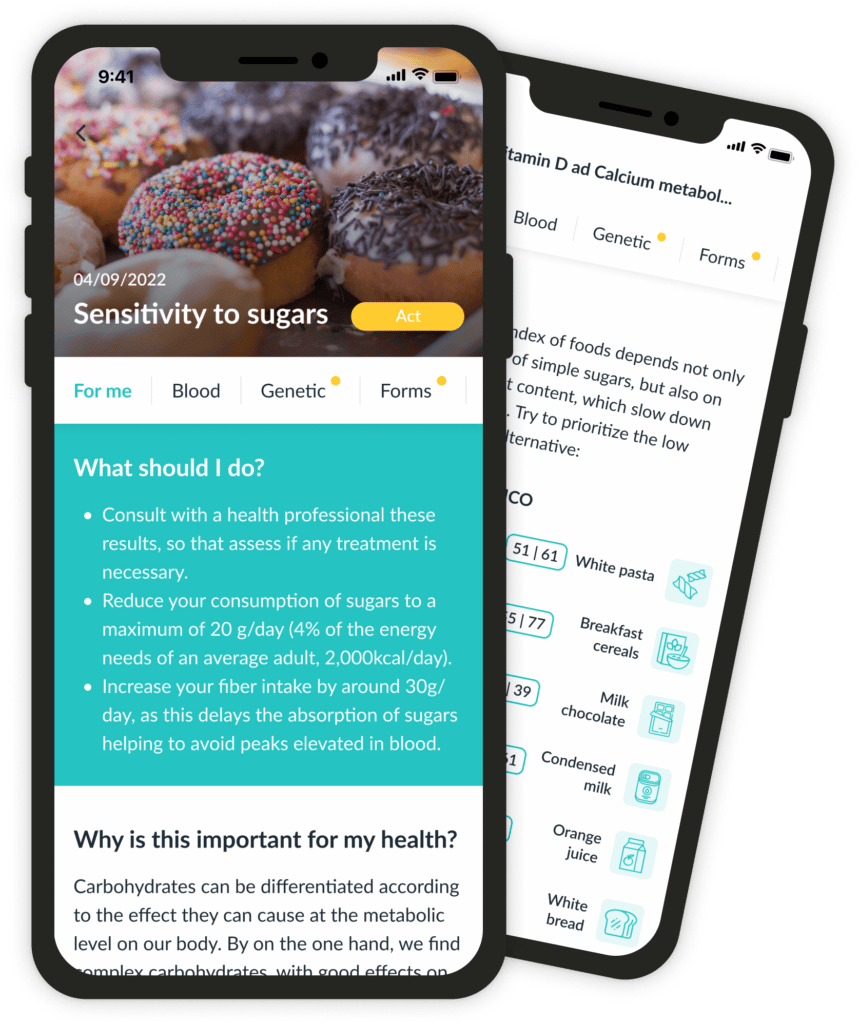 Made of Genes end-to-end personalized healthcare services have quickly raised the interest of many leading clinical laboratories, health insurers and corporate healthcare benefits providers. Our services are currently offered by top companies such as SYNLAB, Unilabs, DKV, Savia, and Cigna, among others. We offer customized solutions to your insurance products and services that foster closer relationships with customers, providing a unique experience based on innovation, prevention and empowerment. Our approach has been highly valued by commercial agents, with 80% of them considering our services a great tool for attraction and differentiation.
Discover the features used in this project