GENOMCORE PLATFORM ENGINE
From high performance computing of large datasets to fast no-code evaluations of simple variables, Genomcore unites in a single platform multiple processing capabilities within an intuitive yet powerful interface.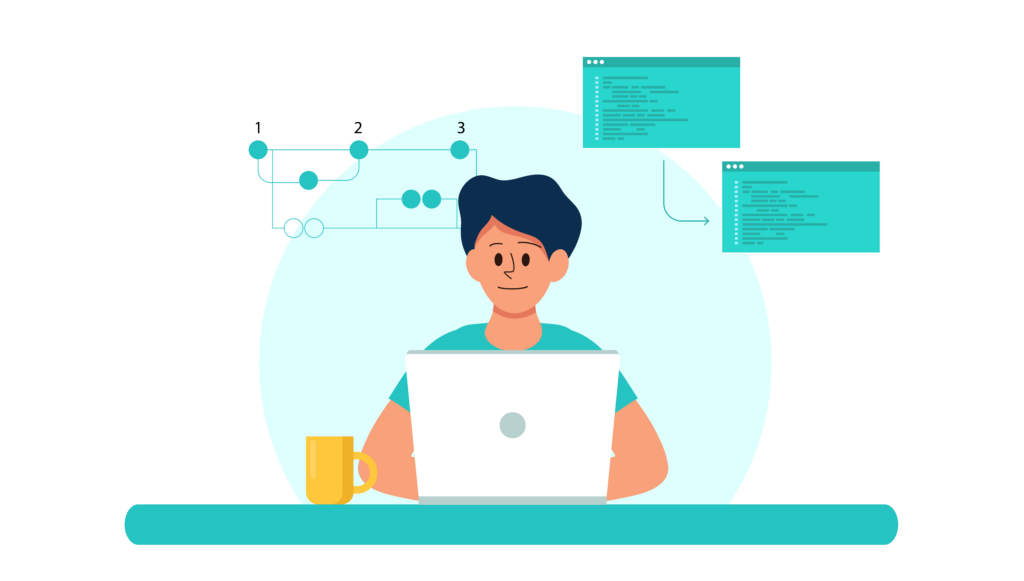 COMPUTING ON THE CLOUD OR ON PREMISES
Genomcore Platform Engine orchestrates speciality workloads across public or private data centers, either on-premises or in the cloud. 
Genomcore Platform Engine is built on top of Kubernetes, the leading container orchestration technology, natively supporting any type of high performance computing or A.I. workloads, including genomic pipelines or machine learning model traning.
Packaged software AND APPS CATALOG
Genomcore Catalog offers hundreds of pre-built tools for ETL, Data Analytics, Genomics Data Processing, Machine Learning or Feature Extraction. And if your app is not there yet, you can upload it easily from public Git repositories using Docker Containers and share it with your team.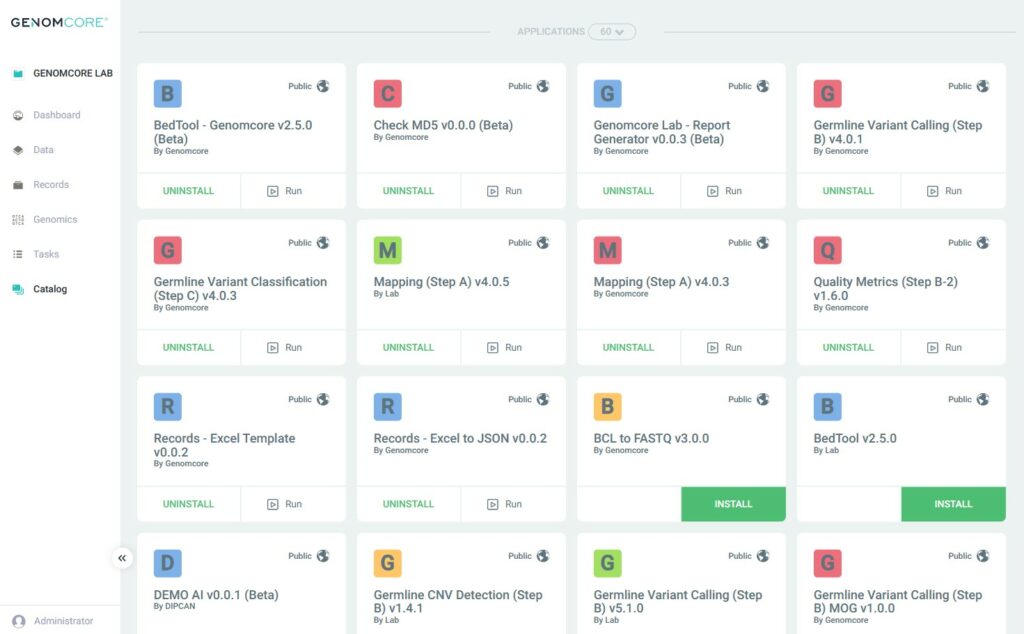 NO-CODE WORKFLOWS & AUTOMATIZATIONS
Leveraging integrated dataset semantics of the Unified Multimodal Datastore, even non-technical users can develop rich automatizations, automatize data interpretation process or build complex workflows saving time and money.
No-code workflow builder will be released in 2023
LIFE-CYCLE MANAGEMENT for A.I. and Medical Devices
Genomcore integrated App life-cycle management capabilites are designed to streamline regulatory approval of Software as Medical Device (SaMD) and ease its validation, tranining, maintenance and evolution.