As the demand for genetic testing continues to rapidly increase, diagnostic laboratories require cost-effective solutions that can efficiently process large volumes of data and ensure scalability, reliability and compliance at the same time.
We provided an all-in-one certified platform to perform automated, streamlined NGS data analysis. A scalable and secure computational infrastructure for data management that handles multiomics bioinformatic pipelines. 
By using our comprehensive solution, VIVOLABS was able to standardize their NGS data analysis workflows and execute pipelines at an unprecedented speed, resulting in a much faster and more streamlined process.
Previously known as Genyca, VIVOLABS is a molecular genetics laboratory established in Madrid, Spain. It has since become a renowned reference laboratory in the field of genetic diagnosis, offering a wide range of genetic studies related to most medical conditions. VIVOLABS provides tailor-made services for genetic analysis and also training programs for healthcare professionals. With over 20 years of experience in the field, VIVOLABS offers an extensive catalog comprising more than 1,000 genetic tests, from congenital anomalies to rare diseases. In 2021 alone, they conducted over 38,000 analyses, showcasing their expertise and commitment to provide the most accurate diagnosis in the shortest possible time.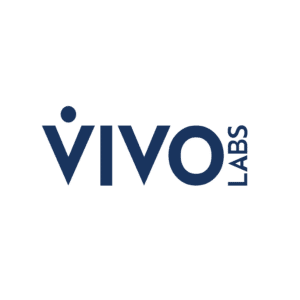 Genetic diagnosis plays a crucial role in disease screening, both in terms of prevention and early detection as well as in diagnosing, monitoring, and predicting treatment response. In recent years, the democratization of Next-Generation Sequencing (NGS) technologies and the decrease in operating costs have enabled the processing of a larger volume of samples with the subsequent exponential growth of data. However, the automation of complex processes such as bioinformatic analyses remains a challenge for many laboratories.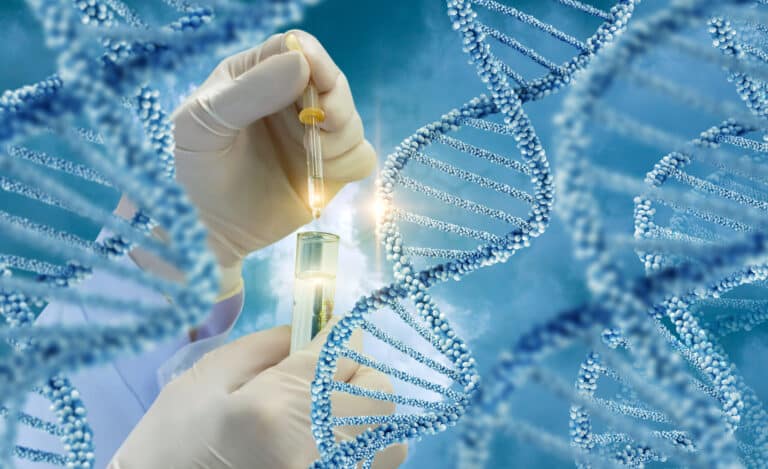 Managing the large amounts of data generated by today's NGS technologies presents significant challenges related to storage, standardization, scalability, reproducibility, and regulatory requirements compliance. Self-built, do-it-yourself bioinformatics infrastructures can be costly and time-consuming, and only provide a temporary solution to these challenges.
Diagnostic laboratories need reliable, flexible, easy-to-use tools to comprehensively analyze their NGS data and improve turnaround times. A single, all-in-one software solution for data management, quality control, data analysis and interpretation.
Genomcore provides a certified and scalable platform that facilitates multimodal data storage, analysis and workflow automation. A complete data management system that works with any sequencing platform, any species and any bioinformatics workflow.
Our technological framework includes built-in ETL mechanisms and specialized APIs for the automated capture and integration of data from different sources. From the direct capture of BCL or fastQ files from sequencers to data from your Laboratory Information System (LIS). The data is securely transferred from the sequencer to Genomcore's computing nodes in an encrypted form and triggers the start of predefined analysis workflows. This reduces the need for manual processes and eliminates the need for costly and time-consuming IT ad-hoc developments.
Streamline your NGS data analysis. We can securely house your data and computational tools, avoiding duplicated data transfer and enabling reproducible analyses. You can choose from a wide catalog of ready-to-use bioinformatic tools or we can configure fully customized pipelines for you. Tailor-made solutions can make you more competitive, reduce costs and increase efficiency. No matter the type or complexity of the analysis you need to run, we also offer expert professional services to help you solve your toughest challenges and develop novel bioinformatic pipelines that meet your needs.
Automatically track data lineage to ensure reproducibility. Our platform ensures standardized data production with version-controlled analyses and pipelines, which helps you obtain ISO accreditation for your own laboratory processes. We audit trails for every analysis or workflow so you don't have to worry about version management.
Our platform also facilitates discovery by integrating clinical data, metadata, genomic, and multiomic data securely together in a single repository that serves as a data lake. A complete data management system, from the sequencing raw data to the final report generation. Genomcore Biomed is a unified platform that brings all your data and pipelines together in one place to help you rapidly scale your NGS business and overcome future growth.
Genomcore's technology adheres to the most stringent regulations on data privacy and security, as evidenced by our ISO/IEC 27001:2013, 27017:2020, and 27018:2020 certifications compliant with GDPR, HIPAA, EHDS and many more. Our state-of-the-art infrastructure is designed to satisfy the most stringent Personally Identifiable Information (PII) regulations both in USA and EU. 
Genomcore provides a comprehensive genomic data analysis platform with a wide range of bioinformatics and data science tools. We simplify the process of transferring data from your sequencing instruments and make it effortless to standardize and automate your analysis workflows, increasing your productivity.
VIVOLABS chose Genomcore's user-friendly bioinformatic software solution for the analysis of their NGS data (WES and targeted panel pipelines). We helped them remove production and development bottlenecks, providing automatic scalability and exceptional laboratory efficiency.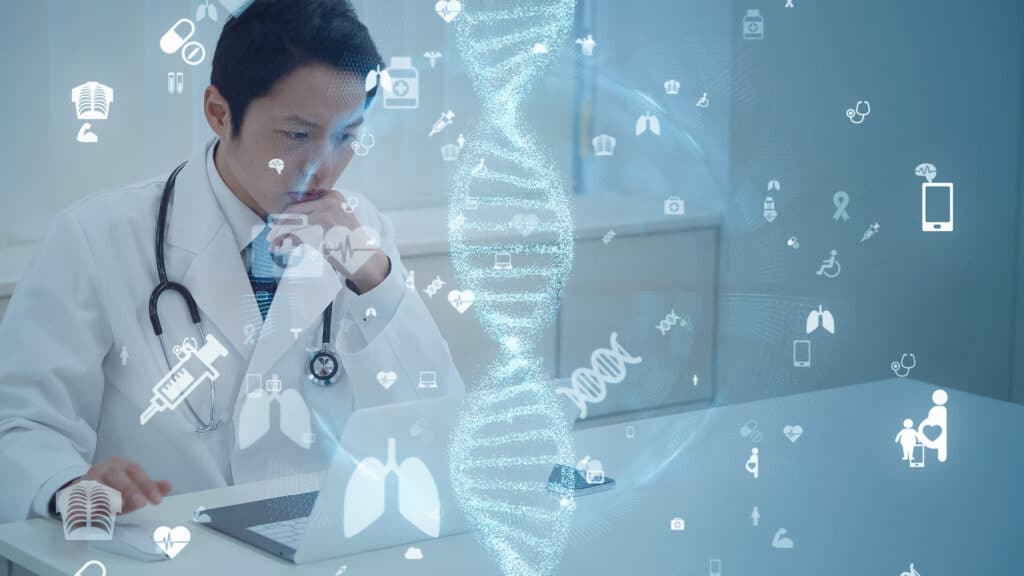 At Genomcore we help you grow your business by scaling your infrastructure to handle increasing volume demands and provide results faster. We are dedicated to helping you succeed and thrive in the diagnostic industry.
Discover the features used in this project